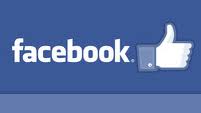 ISMA Members are on Facebook
(Private group for ISMA members only)

Some documents on this site
require Adobe Reader® to view.

Free download:



RECENT NEWS



09-14-16: Lodge members Joel Stone & John Polacsek are mentioned in a Detroit News article about a missing Fresnel lens from the old Belle Isle Lighthouse.

09-13-16: The USCG has issued a safety alert reminding mariners of the importance of performing periodic maintenance on the inflatable life jackets.

09-11-16: Open Invitation to the 2016 Motor City Navy Family Day & SE Michigan Navy Birthday Ball. Saturday October 1, 2016 from 1:00 PM to 11:00 PM at Wyndham Garden Sterling Heights Hotel. Click Here for more information.

08-30-16: The National Transportation Safety Board has released its annual summary of marine accidents and the lessons learned from them. To view the report, click HERE.

08-28-16: At 2:00 PM on Sunday, October 9, the Great Lakes Maritime Institute will have its Annual Fall Dinner at Dossin Museum. The guest speaker will be lodge member Joel Stone, who will provide an illustrated historical presentation of his book, The Floating Palaces of the Great Lakes. Additional information and tickets are $40 per person and available at glmi.org

08-24-16: Lodge 20 member Brett Walker is featured in a Windsor Star article about great lakes pilots.

08-20-16: New York Times article about J. W. Westcott Company mentions lodge 7 members Jim Hogan, Bill Redding, Sam Buchanan, and lodge 20 member Fred Hoffe.

08-17-16: July-August Grand Lodge Newsletter

08-06-16: Individual ISMA Burgee is now available for purchase (ideal for use on smaller vessels).
Note: The burgee is a novelty item and not meant to replace the official ISMA Pennant described in section 20 of the ISMA constitution.

08-01-16: Old-fashioned glasses with the ISMA logo are now available for purchase. The glasses, which are made in the USA by a small business, are $15/each or $28/pair plus USPS flat-rate shipping.
Orders may be placed with Lodge No. 7 member Scott Skrzypczak.
(Click on photos to enlarge).




07-31-16: Detroit Lodge No. 7 now has window clings and stickers available for purchase.

07-21-16: The USCG has issued a safety alert regarding the routine inspection of life jackets, especially those manufactured by "The Safeguard Corporation".

07-19-16: Atlas Obscura article about the J.W. Westcott Company mentions lodge members Jim Hogan, Bill Redding, Sam Buchanan, and Ryan Gazdecki.

07-18-16: Eastern Michigan University has posted job openings for a Stationary Engineer and
Trades Foreperson - HVAC/R & Heating Plant.

07-05-16: Coast Guard releases updated CG-2692 form for marine casualty reporting.

06-28-16: Obituary: Roberta Sand-Principe, wife of lodge member Dominick Principe
Roberta passed away on Monday, June 13, 2016 at the age of 69.

06-27-16: May-June Grand Lodge Newsletter

06-04-16: Port Huron Lodge No. 2 has announced a boat-trip raffle. Grand Prize is a trip for 4 people aboard an Interlake Steamship vessel during the 2017 sailing season. Click Here for Flyer

05-23-16: Lodge No. 7 President Scott Reynolds interviewed for article about Detroit's Fireboat, Curtis Randolph. (Congratulations to Capt. Reynolds on his recent promotion to Captain of the Curtis Randolph).

05-12-16: The Federal Communications Commission (FCC) issued a reminder that the Maritime Mobile Service Identity (MMSI) number programmed into a vessel's VHF radio transmitter should match the MMSI number on record. (Thanks to Dennis Bryant for bringing this to our attention).

04-26-16: Kannad Marine has issued a recall of all Safelink EPIRBs due to possible defect that could result in the beacon not operating in emergency situations. Click Here for the bulletin.

04-22-16: The US Coast Guard has issued a news release regarding the expanded Automatic Identification System (AIS) requirements that went into effect on April 7, 2016. Most commercial vessels operating on US waterways are now required to have and utilize AIS while underway.

04-09-16: Animation: Understanding the Importance of the Jones Act

04-08-16: March-April Grand Lodge Newsletter

04-05-16: The US Coast Guard has issued a safety alert addressing abrasion and chafing of electric wires on marine generators caused by vibration.

04-02-16: Lexington Institute: Jones Act Critical to U.S. Border Security

04-02-16: Michigan's Governor congratulates Detroit Lodge No. 7 on its 125th Anniversary.

03-31-16: The U.S. Maritime Administration has announced plans to close the Great Lakes Fire Training Center in Swanton, Ohio. The last training class will be held June 20-24, 2016. In a statement, MARAD said the center will close due to an adequate number of private entities offering the same type of training.

03-26-16: Obituary: Monsignor Russell E. Kohler - ISMA Pennant No. A-12025

03-25-16: The ISMA committee for Membership and Outreach, which was appointed at the 2016 Grand Lodge Convention in Chicago, has started a new ISMA page on Instagram

03-17-16: USCG announces new design for Merchant Mariner Credential Booklets

02-18-16: The Great Lakes Maritime Task Force has issued its Annual Report for 2015.

02-18-16: Great Lakes Maritime Task Force: Too Few Icebreakers and Lack of a Second Poe-Sized Lock Threaten Great Lakes Shipping

02-16-16: Strengthening Border Security: Look No Further Than the Jones Act (OpEd)

02-15-16: Coast Guard rallies behind wounded Detroit colleague
Petty Officer Jennifer Smith of Air Station Detroit seriously injured in December stabbing.

02-13-16: Chicago Tribune Article: Lodge member Mark Stevenson recognized for his work with at-risk youth. (Captain Stevenson, a long-time member and past president of Lodge No. 3, recently joined Lodge No. 7 as well).

02-13-16: Lodge member Larry Stephenson has written an article about the Detroit Boat Club and its long history. To read the article, Click Here.

02-10-16: U.S. Coast Guard approves the use of electronic charts

02-02-16: At its meeting today, the Board of Governors of Detroit Lodge No. 7 approved donations to the Noble Odyssey Foundation, Dossin Great Lakes Museum, and the Lost Mariners Remembrance event, scheduled for November 10, 2016 at Dossin Museum.

01-30-16: January-Feburary Grand Lodge Newsletter

01-20-16: The US Coast Guard has issued a Safety Alert reminding mariners of the dangers of relying solely upon global navigation satellite systems (GNSS), such as GPS, for navigation and positioning. These systems are subject to natural, accidental, and intentional interference.

01-11-16: Lodge Newsletter

01-10-16: The USCG has issued a reminder that completed physical exams must be submitted to a Regional Exam Center & should not be sent directly to the National Maritime Center (NMC).

12-25-15: Video: Santa pilots J. W. Westcott II to take live lobsters to tug Ken Boothe Sr.

12-23-15: Chicago Lodge No. 3 is conducting a freighter trip raffle for up to 6 people aboard a vessel in the Interlake Steamship Company Fleet. For more information, click here.

12-22-15: To help with U.S. & Canadian freezing spray forecasts, NOAA and Environment Canada are requesting that vessels submit freezing spray observations.
Flyer with more information. Online Reporting Form.

12-18-15: The USCG National Maritime Center (NMC) issued a notice stating that, until further notice, it will continue to accept applications for medical certificates submitted via form CG-719K Rev (01-09) with an expiration date of 30 June 2012. As was reported on this page (October 1 below), prior to this notice, the National Maritime Center intended to require all CG-719K forms signed by a physician after December 31, 2015 to be the new version of the form.
(Brought to our attention by Bryant's Maritime Consulting).

12-18-15: Lodge Newsletter

12-18-15: Congratulations to Capt. Dino Dini and the crew of the M/V Algoway for receiving the USCG Capt. David P. Dobbins Award following the rescue of recreational boaters off Lorain, Ohio last August. Algoma Central Newsletter Photos are on the ISMA Facebook Page

12-18-15: Obituary: Donna M. Dubbs - wife of former ISMA member Paul Dubbs. Donna & Paul Dubbs attended many ISMA conventions over the years.

12-15-15: November-December Grand Lodge Newsletter

12-15-15: Boat U.S. article: Virtual Navigation is here, like it or not

11-23-15: Lodge Newsletter and Schedule of Events

11-23-15: Great Lakes senators call for new Mackinaw-size icebreaker for Great Lakes.

11-21-15: Our thoughts and prayers are with the Detroit Fire Department and the friends and family of Fireboat Captain Walter R. Szelag, who passed away November 20, 2015 while on duty.
Memorial Service Information Funeral Home Notice

11-20-15: Obituary: Richard A. Feldtz, ISMA Pennant No. A-11555. Retired fleet superintendent of Oglebay Norton Company and member of Cleveland Lodge No. 4.

11-16-15: Funding approved for new study of 2nd Poe-size lock at Sault Ste. Marie

11-13-15: The Seaway Task Force has produced a video which details the urgent need to construct a 2nd Poe-sized lock at Sault Ste. Marie.

11-10-15: Detroit Free Press article: In the 40 years since the Edmund Fitzgerald loss, advances in technology have made the Great Lakes safer for ships.

11-06-15: The USCG has issued a safety alert regarding unapproved lights on recreational and commercial vessels. Of particular concern are light emitting diode (LED) lights in addition to required navigation lights being installed on vessels.

10-20-15: AMO sets El Faro Memorial Fund to aid officers' families
Seaman's Church Institute El Faro Family Relief Fund

10-07-15: An 875-square mile area of Lake Michigan, extending from Port Washington to Two Rivers, has been identified as a possible marine sanctuary. Public meetings will be held in Manitowoc on November 17; Port Washington on November 18; and Sheboygan on November 19. Written comments must be received by January 15, 2016.
Chicago Tribune story NOAA Press Release Notice in Federal Register

10-01-15: USCG announces implementation of updated mariner credentialing forms
As of October 1, 2015, the National Maritime Center has implemented new CG-719 series forms (B, C, K, K/E, P, and S) that will replace forms displaying a June 30, 2012, expiration date. With the exception of forms K and K/E, the Coast Guard will not accept outdated CG-719 forms after April 1, 2016. For the K and K/E forms, those signed by a physician after December 31, 2015 must be on the new version of the form.

09-28-15: September-October Grand Lodge Newsletter

09-19-15: Lodge member Sam Buchanan featured in ad for GM RenCen

08-30-15: Detroit Free Press: Despite Soo shutdown, new lock a long shot

08-24-15: Detroit Free Press: Let's Save the Bob-Lo Boat (Article & Video)

08-18-15: Georgian-Bay Huronia Lodge No. 15 has launched a raffle with multiple prizes, including a Grand Prize valued at $11,000: An 8-day Arctic Cruise for 2 on board the M.S. EXPEDITION, departing from Spitzbergen, Norway in 2016. See arctic wildlife, polar bears, whales, glaciers, fjords, icebergs, and experience life in Norway. For additional details and order form, Click Here.

08-07-15: Detroit Free Press: New Great Lakes Icebreaker far from certain

08-03-15: July-August Grand Lodge Newsletter

07-28-15: Lodge Newsletter

07-14-15: Detroit News: Push is on for completing second Poe-size lock at Sault Ste. Marie

07-01-15: The Lake Carriers' Association has released its State of the Lakes report for 2015.

07-01-15: Obituary: Barry A. Hiscocks - ISMA Pennant No. A-12187
Member of Port Huron Lodge No. 2; Memorial Service to be held August 29, 2015.

06-25-15: Lodge member Bob Thibaudeau, Captain on the M/V Paul R. Tregurtha, is featured in a week-long series of articles in the Detroit Free Press.

06-23-15: May-June Grand Lodge Newsletter

06-21-15: The American Great Lakes Ports Association in partnership with the Lake Carriers' Association, Fednav Ltd. and the Saint Lawrence Seaway Development Corp. have jointly sponsored a new binational public affairs program called The Great Lakes Seaway Partnership.

06-05-15: With Video: Canadian Coast Guard moves communications from Thunder Bay

05-26-15: The US Coast Guard proposes to amend its Great Lakes Regulated Navigation Areas to include two new safety zones to close waters for recreational users. Specifically, waters of Saginaw Bay and waters of Lake Erie in the vicinity of the South Passage and Erie Islands. They are also proposing three new Regulated Navigation Areas to manage vessel traffic in ice-prone waterways. Specifically, the Maumee Bay Entrance Channel; the Straits of Mackinac; and Green Bay. The full text of the proposal can be found HERE. Comments must be received by July 6, 2015.

05-03-15: Detroit Free Press: Crowds Pack St. Anne's Parish during mass mob event
Lodge 7 Co-Chaplain Fr. Russ Kohler greets parishioners Fr. Kohler Poses for Photo

04-23-15: March-April Grand Lodge Newsletter

04-23-15: USCG denies proposed river-barge route from Calumet Harbor to Muskegon

04-13-15: The North Channel from a different prospective by lodge member Larry Stephenson and his wife Carol, was recently published in Grosse Pointe Yacht Club's quarterly publication, The Grosse Pointer. The article details an overland trip to the North Channel by the Stephenson's with lodge member Jim Ramsey & his wife Marney.

04-09-15: National Public Radio: Icy Traffic Jam On Lake Superior Has 18 Ships Stuck

04-08-15: Newspaper article: Capt. Bob Hull receives Lewis Ludington award posthumously.

04-08-15: The Great Lakes Maritime Task Force, of which ISMA is a member, has issued its annual report for 2014.

04-07-15: At its meeting today, the Board of Governors of Detroit Lodge No. 7 approved donations to the Noble Odyssey Foundation, Dossin Great Lakes Museum, and the Lost Mariners Remembrance event, scheduled for November 10, 2015 at Dossin Museum.

04-01-15: The USCG is changing the way in which it makes Light Lists available to the public. Electronic versions will continue to be made available free of charge by means of the Internet, but the Coast Guard will no longer produce printed Light List volumes. Click Here for the official notice.

03-29-15: Grand 2nd Vice President Lee Barnhill welcomes first ship of the season at Stoneport, MI
News Video Picture

03-13-15: Lodge Newsletter & Updated Schedule of Events

03-09-15: The US Coast Guard posted a Fact Sheet regarding the recent final rule expanding the carriage and utilization requirements for the automatic identification system (AIS) so as to be consistent with provisions of the SOLAS Convention. (Brought to our attention by Bryant's Maritime Consulting).

02-24-15: Coalition calls for action on vessel discharge regulation

02-23-15: President's Fiscal Year 2016 budget provides $69 million for Great Lakes projects

02-23-15: The U.S. Coast Guard has compiled a complete list of all their Safety Alerts issued from 1996 through 2014.

02-07-15: Capt. Joseph Walters is sworn in as Grand Lodge President.
Duluth News-Tribune Article Video

01-16-15: Congressman Duncan Hunter (R-CA) Implores Senate Leadership to Support Jones Act

01-16-15: Senator Mazie Hirono (D-HI) takes to senate floor to defend Jones Act (Video)

01-16-15: Coalition of Great Lakes interests - including ISMA - rise to defend the Jones Act

01-06-15: Lake Carriers Association calls for a 2nd MACKINAW-class icebreaker on the Great Lakes

12-12-14: Congress Reaffirms Support for Jones Act and U.S. domestic maritime industry

12-11-14: Member Fr. Russ Kohler interviewed for Detroit News artcile about Most Holy Trinity Church and its programs to help needy children.

10-21-14: The National Transportation Safety Board has released its report on the bridge accident involving Detroit's Jefferson Avenue Bridge and the S/S Herbert C. Jackson in May 2013.

10-14-14: Lodge member Bill Redding is interviewed by Michigan Public Radio for a report about the J.W. Westcott Company and its long history serving the Port of Detroit. Click Here for Audio

10-10-14: Detroit Lodge No. 7 member Jim Anderson and his wife Patti have announced a $25 million gift to Wayne State University's College of Engineering. Detroit Free Press article.

10-05-14: Crain's Detroit Business interviewed John Loftus, the new executive director of the Detroit/Wayne County Port Authority, who said the agency will concentrate its efforts on maritime issues rather than seeking broader economic development powers away from the Detroit River. Click here to read the full article.

10-05-14: Detroit Free Press article and video featuring lodge member Arlene Earl (aka The Flower Lady). Lodge members Paul Jagenow and Jack Callahan are also interviewed.

09-26-14: The National Transportation Safety Board has published Safer Seas 2013: Lessons Learned from Marine Accident Investigations, a 43-page summary of the 21 incidents investigated by the NTSB in 2013. To read the entire report, Click Here.

09-24-14: The US Coast Guard issued a notice stating that it, the US Army Corps of Engineers (USACE), and the National Oceanic and Atmospheric Administration (NOAA) are seeking feedback on the 21st Century / Future of Navigation initiative. (Brought to our attention by Bryant's Maritime Consulting).

09-24-14: The Canadian Shipowners Association (CSA) has issued a statement in support of Canada's cabotage law, amid concerns that it may be jeopardized in the current negotiations with the European Union. Four U.S. maritime unions have also issued a statement in support of Canada's domestic shipping industry. (ISMA has repeatedly supported cabotage laws in both the U.S. and Canada).

09-24-14: U.S. Rep Duncan Hunter (R-CA) has introduced H.R. 5609, the Vessel Incidental Discharge Act, which would establish a nationally uniform framework for the regulation of ballast water and other vessel discharges. It is a companion bill to S. 2094, which was approved by the Senate Commerce, Science and Transportation Committee in July. H.R. 5609 will replace the current regulatory system in which two federal agencies and more than two dozen states regulate vessel discharges in overlapping and sometimes contradictory ways with a uniform, federal framework. The ISMA Navigation Legislative and Engineering Committee has contacted most Great Lakes legislators in support of this bill.

07-10-14: Great Lakes Maritime Task Force: Lakes Legislators Play Key Role in Boost to Corps Funding

07-10-14: Lake Carriers' Association: Lakes Water Levels Coming Back, But Not Full Loads

06-23-14: Coalition calls on Senate Committee to consider Vessel Discharge Legislation.
S.2094 would create a uniform, science-based national framework for the regulation of ballast water and other vessel discharges.

06-15-14: President Obama has signed the Water Resources Reform and Development Act (WRRDA) into law. The Great Lakes Maritime Task Force and ISMA have been advocating for the passage of this legislation, which, among other things will recognize the Great Lakes as a single navigation system, giving the system a greater presence. News Article Video

05-15-14: The White House has released a video in which Vice President Biden discusses why investment in American ports is important to the US economy.

03-27-14: "American maritime industry a strong asset to U.S. economy, national security"
A commentary in the March 25 edition of the Washington Times by Congressmen Duncan Hunter (R-CA) and Steve Scalise (R-LA).

03-21-14: The National Transportation Safety Board has issued the investigative report of an engine room fire aboard the towing vessel Marguerite L. Terral in June of 2012 on the Lower Mississippi River. Several lessons can be learned from this incident.

03-20-14: National Maritime Center to begin issuing automatically post-dated mariner credentials.

03-20-14: National Maritime Center changes merchant mariner appeal process.

03-01-14: The U.S. Coast Guard has presented lodge member Norman Raymond with the Captain David P. Dobbins Award for his role in rescuing two persons from the Detroit River on August 11, 2013. Click Here for the news article.

02-25-14: NOAA has announced that PDF versions of their nautical charts will become a permanent product, free to the public. NOAA Press Release

02-16-14: Lodge member Capt. Luke Clyburn receives the Chairman's Medal from the U.S. Naval Sea Cadet Program.

02-13-14: Meeting in Sault Ste. Marie, Michigan for its annual convention, the ISMA Grand Lodge unanimously approved a proposal to advocate for the assignment of longer-range Jayhawk helicopters to the USCG air stations on the Great Lakes.

02-13-14: Meeting in Sault Ste. Marie, Michigan for its annual convention, the ISMA Grand Lodge approved a proposal advocating the construction and use of portable gangways at the Soo Locks.

01-22-14: The USCG has issued a Medical Certificate NVIC (Navigation and Vessel Inspection Circular) providing guidance for the issuance of medical certificates under the STCW code.

01-22-14: The USCG has issued a Basic Training NVIC (Navigation and Vessel Inspection Circular) providing guidance for qualification and revalidation in Basic Training (BT), formerly known as Basic Safety Training (BST).

01-15-14: New Nautical Chart Issued for St. Marys River - The first edition of Chart 14887 (St. Marys River – Vicinity of Neebish Island) is available this week as a paper print-on-demand chart, PDF, and raster navigational chart. The electronic navigational chart will be available by March.

01-10-14: Medical Certificate Issuance - In response to changing procedures associated with the STCW Convention, the Coast Guard is issuing separate medical certificates to certify mariner compliance with minimum medical standards. For more information, click here.

08-28-13: Lodge No. 7 & Great Lakes Maritime Institute work to preserve relics from storm of 1913

08-22-13: National Transportation Safety Board releases report on fire aboard the Patrice McAllister (formerly known as the tug Cleveland) which occurred on Lake Ontario on March 27, 2012. Five crewmembers were injured and the Chief Engineer lost his life in this incident.

07-30-13: Rep. Duncan Hunter (R-CA), Chairman of the House Coast Guard and Maritime Transportation Subcommittee cited the critical role of America's domestic maritime industry in an op-ed at CNBC.com.

04-09-13: Detroit Lodge No. 7 reiterated its support of Senate Bill 0266 and House Bill 4489, which have been introduced in the Michigan Legislature. Both bills would bring Michigan's ballast water regulations in-line with laws of neighboring states and provinces. The lodge intends to contact various senators & representatives in support of this legislation. Sample letter to Senator
Sample letter to Representative

04-05-13: A recent Detroit News article details how Mariners' Church of Detroit helped sailors and guided escaped slaves to freedom. Lodge member Fr. Rich Ingalls, Jr. is quoted in the article along with Fr. Jesse Roby.

04-05-13: Joseph Cabadas of the Detroit Athletic Club (DAC) wrote a Feature article on Mariners' Church of Detroit. The article summarizes Mariners' history along with member connections to the DAC, including Ivan Ludington, who for many years presented the Captain Lewis Ludington Award at Mariners' Blessing of the Fleet services.

03-31-13: Help Save the SS United States. Join the global effort! Visit an interactive website to explore the SS United States, learn her history and select a piece of America's Flagship to call your own.

03-03-13: Newspaper article mentions ISMA, Capt. Seann O'Donoughue, and the pending closure of Thunder Bay Coast Guard Radio.

02-16-13: The Maritime Administration (MARAD) issued a news release stating that overall US maritime cargo volumes on the Great Lakes are recovering from the extreme lows experienced in 2009. The report, Status of the US-Flag Great Lakes Water Transportation Industry finds that the US Great Lakes maritime industry is generally healthy and providing efficient, safe, and environmentally friendly transportation services. (Brought to our attention by Bryant's Maritime Consulting).

02-14-13: Important Announcement regarding the Grand Lodge Newsletter moving to electronic format. Members are urged to have a valid e-mail address on file with their local lodge secretary. E-Mail updates and corrections can be sent to detroitlodge7@aol.com.

02-12-13: Study says Great Lakes Shipping is the most carbon friendly, efficient mode of transportation

02-01-13: The U.S. Coast Guard has posted an 85-page compilation of safety alerts, safety advisories, and lessons learned from 2008-2012.










Copyright © 2009-2016 International Ship Masters' Association Detroit Lodge No. 7, Inc.
All Rights Reserved